IKEDA Jun
Vice President for Planning, Evaluation and Public Relations
University Librarian
Progress as a New Concept University and SDGs,
our Mission and Role
At the University of Tsukuba, ideas that lead to SDG fulfillment have always been around. We believe that our stance of facing global issues has been made clearer by joining the United Nations Global Compact (UNGC).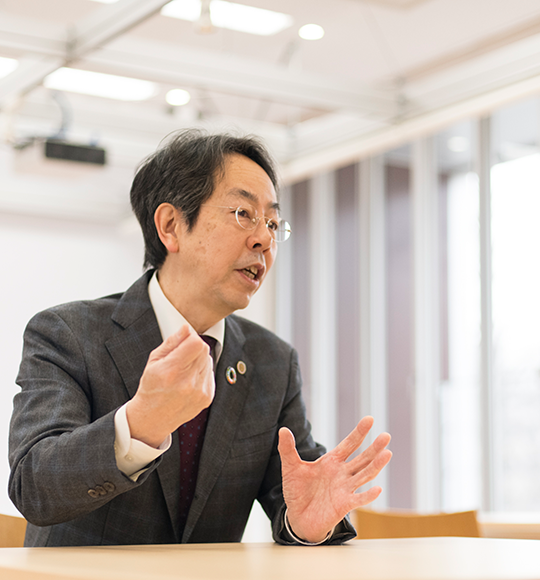 The University of Tsukuba's Pioneering SDG Initiatives
Before the concept of SDGs had been created, the University of Tsukuba was already giving shape to such pioneering endeavors. To name a few examples, Japan's first Graduate School of Environmental Sciences was established here in 1977, the College of International Relations was founded in 1983, and in 2013, we declared our dedication to the development of human resources who would contribute to fulfillment of SDGs through the Re-Inventing Japan Project.
Even before interest in SDGs spread and they gained recognition by a wide range of people, our university had been committed to resolving global issues.
In 2017, we joined the United Nations Global Compact (UNGC). As the first national university in Japan to do so, the entire university is now driving SDG initiatives. These endeavors are becoming specialties for our university, which has been characterized by the keywords such as "integrated arts and sciences" and "interdisciplinarity".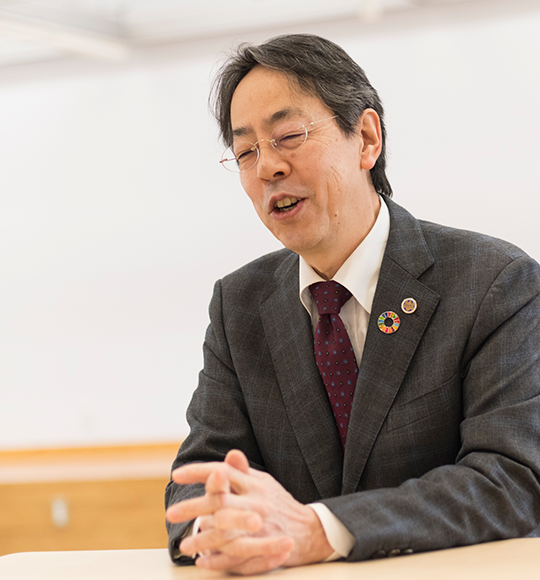 The Significance of Establishing the Diversity Accessibility Career (DAC) Center
The DAC Center was launched in 2015 with the aim of promoting diversity. The point of establishing the center was to define diversity in a broader sense, not only in terms of gender equality, but also in terms of accessibility or "reasonable accommodation" for students, faculty and staff members with any kind of disability or impairment.
Issues of diversity often involve interrelated aspects such as gender, disability, age and ethnicity, so it is more effective to deal with them together rather than separately. This may also lead to synergy effects among the different aspects of diversity.
Based on its philosophy, the DAC Center also provides our students with career support to enrich their life after graduation. We believe that students can turn various aspects of diversity into positive assets in their social activity.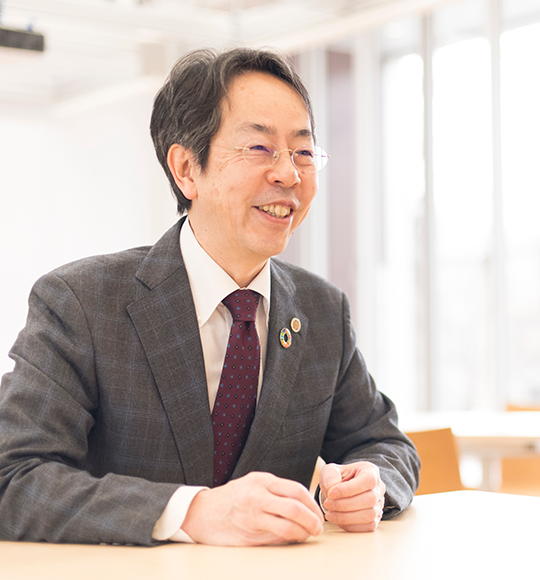 The United Nations Global Compact (UNGC) and the University of Tsukuba
The UNGC is an international organization that promptly tackled many issues to be included in SDGs even before their adoption by the UN. Since its inauguration in 2000, UNGC's main areas of effort have been human rights, labor, environment and anti-corruption. Because these issues spread beyond national borders, a national framework for such issues is not sufficient . The role played by non-state actors such as industry and academia cannot be overstated.
As of April 1, 2019, 13,415 companies and educational institutions have joined the UNGC. Of those organizations, 300 are Japanese, and the University of Tsukuba was the first national university to join when it did so in August, 2017.
Because the industry and academia are more globalized than countries, there are many things universities can do to solve global issues. This is the biggest reason for us to join the UNGC.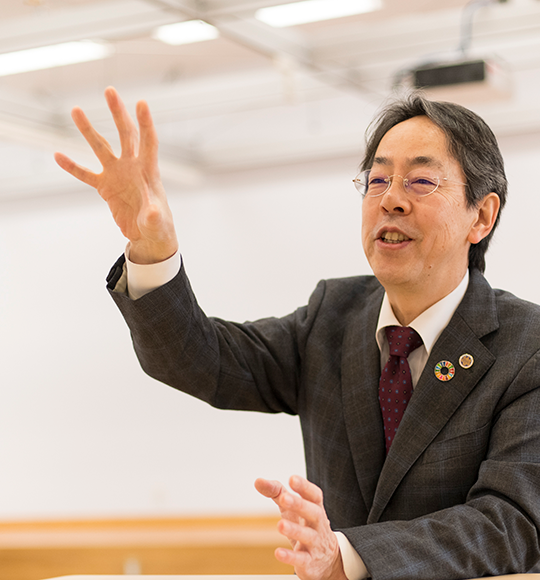 Industry-University Collaboration
Looking at collaboration with industry and social contribution by universities so far, many have been many geared toward society, but came from academic research and development. Moving forward, we believe there will be an increasing need to reverse this—universities must react to societal needs, and academic institutions will then collaborate with outside organizations to fulfill those needs.
In that sense, we need to further strengthen our ties with the Global Compact Network Japan (GCNJ) and other networks outside the university. Concurrently, it is vital for our students to deepen their exchanges with the outside world through internships, community service and other intermediaries. Through these measures, I hope to cultivate students with rich ideas and driving force.