EFFORTS OF UNIVERSITY OF TSUKUBA
Efforts of University of Tsukuba
Project
Work Environments for Improved Employee Health and Productivity
Summary
The reduction in productive population that is the result of the advancement of the declining birthrate and aging society means a decline in worker productivity. This has made formation of workplaces geared toward the improvement of worker health and productivity a major societal issue.
To this end, in this research unit, we performed research for diverse and comprehensive clarification of work environment factors that impact the mental and physical health of employees in order to support the formation of workplaces that contribute to the improvement of health and productivity.
Specifically, we conducted research aimed at clarifying the relationship between worker health and the psychosocial and physical work environment by analyzing big data on information such as social health care, workplace stress tests and conducting employee surveys, etc.
We are also conducting verification of the relationship between health, work engagement (which indicates employee mental health) and presenteeism (an employee's inability to demonstrate that which they are capable of for health reasons) and psychosocial (work stressors, social support, etc.) and physical work environment (light, heat, air, sound, space, etc.) factors.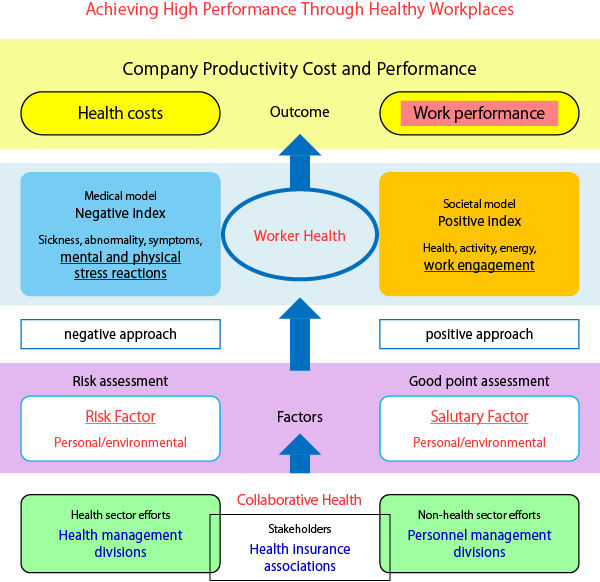 Main member
Professor, Faculty of Health and Sport Sciences
Assistant Professor, Faculty of Health and Sport Sciences