EFFORTS OF UNIVERSITY OF TSUKUBA
Efforts of University of Tsukuba
Project
Optimal Location Model for Hydrogen Stations
Summary
Fuel cell and electric vehicles that generate zero CO2 emissions have become a focal point within world-wide efforts to mitigate global warming. However, lack of progress in maintaining charging facilities stands in the way of these vehicles' spread. So, for fuel cell vehicles, for example, effective strategies for developing hydrogen fuel supply stations are being pursued in the (COCN), etc.
Scientific evidence is needed to ensure optimal placement of charging facilities in order to formulate a development strategy. In this research, we constructed an optimized placement model for high-cost, development-time-required, non-mobile hydrogen stations, and applied automobile traffic density data from the Person Trip Survey to it to conduct a numerical test. This enabled us to obtain clear information for formulating a hydrogen station development strategy.
Moving forward, we are looking into construction of a model that can be applied to placement of charging facilities for electric vehicles, which have a shorter range than fuel cell vehicles and are difficult to model.
Reference: Council on Competitiveness-Nippon (COCN): Proposal for Next-Generation Automobile Transportation Foundations for Local Community (2019)
http://www.cocn.jp/report/thema109-L.pdf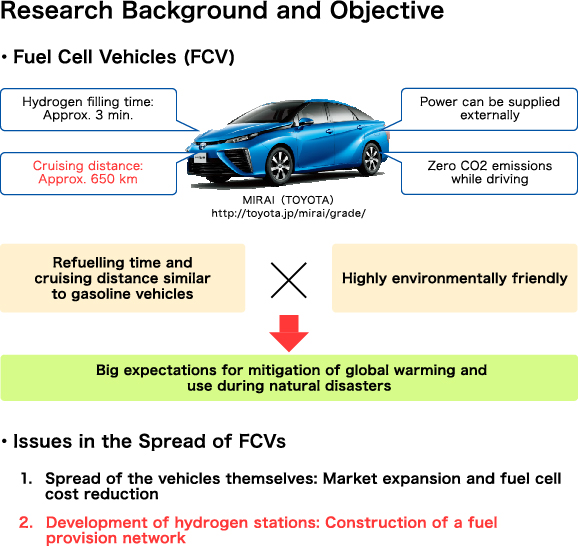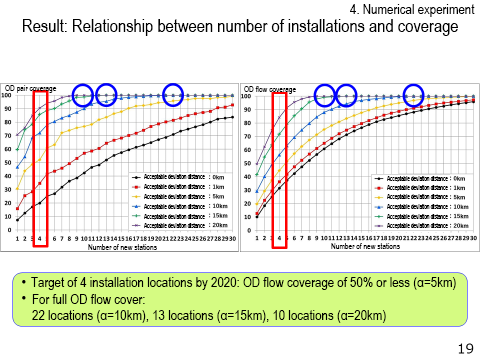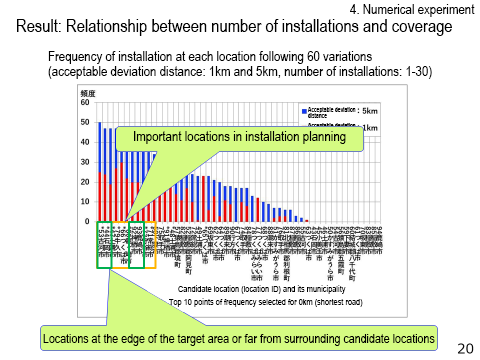 Company
Optimal Allocation of Service Resources
Main member
Professor, Faculty of Engineering, Information and Systems